Exhibitions
No forthcoming exhibition dates have been confirmed for 2021, but when the pandemic restrictions are lifted, there are exciting things in the pipeline and I will update these as soon as they are in place.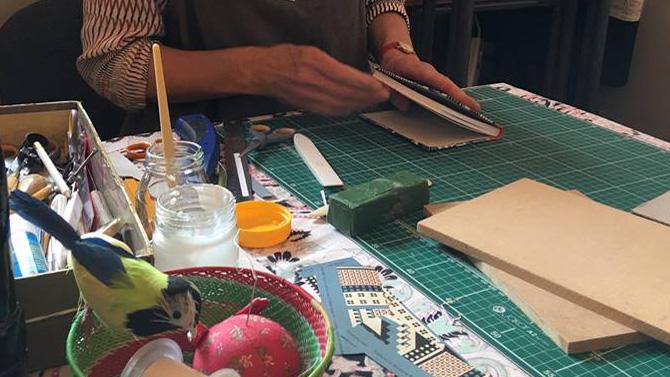 Demonstrations by Members of the Gloucestershire Guild of Craftsmen
These take place in the main hall of Chapel Arts, the current home of the Guild Gallery Shop in Cheltenham. I will be part of the demonstration programme and will be using traditional methods and tools to transform paper off-cuts into small but smart functional hard-back books. Work will be available for sale from the Guild shop upstairs. Demonstration date: Thursday 14 April 2021. Do call by!